Working with a clipboard has never been so easy!

Keep all copied items in one place

Paste needed items from multiple clipboards

Save and search your clipboard history

Select and paste using keyboard shortcuts
What is Smart Clip?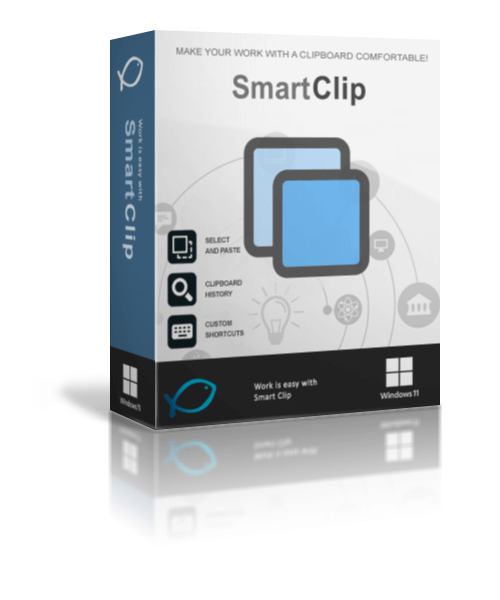 Smart Clip is a clipboard manager that simplifies working with a clipboard and saves your clipboard history. Copy everything you need to the Smart Clip multi-clipboard—in the same way you usually copy—and then select what you want to paste. Smart Clip saves all the information you copied —text, links, html, etc.—and provides easy access to any of the items.
Press CTRL+Q to see a list of all copied items and paste them wherever you need to, without losing focus on what you're working on.
Whether you're a programmer, accountant, manager, salesperson, customer support rep or just someone who uses copy-paste frequently, our clipboard app will make you more productive and save you time! Make working with a clipboard comfortable!
How To Use Smart Clip

Copy
Copy to the clipboard using CTRL+V as usual from documents, browsers, and programs. Smart Clip will save your full clipboard history.

Paste
Click where you want to paste. Next, press CTRL+Q and select the item you need with aQ key, your mouse, or keyboard arrows.
Try our clipboard manager with a 14-day free trial!